3 ways to celebrate the holidays with your remote team
With so many ways to connect online, companies have endless opportunities for virtual celebrations during the holiday season. Here are some of our favorites!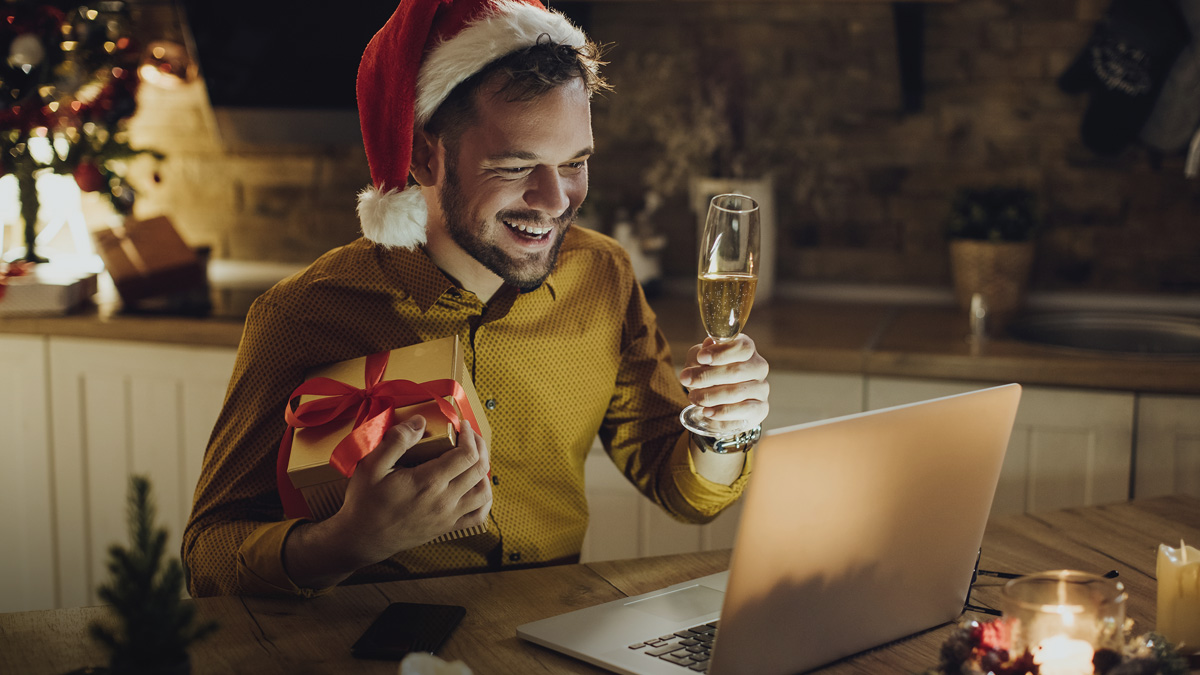 1. Host a Virtual Holiday Party
With free dinner, cocktails, and a chance to dress up and hobnob with coworkers, swanky office holiday parties are often the highlight of the season for employees and an important part of a company's culture. But just because you can't have an in-person fete right now doesn't mean you have to nix the company holiday celebration!
You can host a virtual holiday party on any video conferencing platform (like Houseparty or Google Hangouts), but Zoom has some features that can really up the fun factor. For instance, you can utilize Zoom Breakout Rooms as different "rooms" of the party, and party-goers can move from room to room to chat with coworkers. Even better, you can make each room a theme with a specific team-building game or contest to keep employees engaged.
You can ask attendees to dress up, but keep in mind that a fun dress code (think ugly holiday sweaters or silly seasonal ties) will probably be more appealing to your employees than something formal.
2. Organize a Holiday Gift Exchange
Being a remote company doesn't mean you can't encourage the exchanging of inter-office holiday gifts—you'll just have to do it remotely! A virtual "Secret Santa" gift exchange enables employees to get to know each other a little more and embrace the holidays as they shop online for others on the team.
One important thing to consider: Mandatory gift exchanges may make employees feel stressed rather than spirited, so it's wise to make any office gift exchange optional. That way, no one feels pressured to spend money (or time) they don't have buying or shipping gifts for coworkers.
3. Create a Holiday Channel
In the day-to-day of remote work, when you don't ever see your remote team face to face, it's easy to forget that they all have lives and families outside of their jobs. When it comes down to it, the holidays are about spending time with (or appreciating, if we can't see them in person) those we love, so celebrating what your employees do when they're not working can help to make remote work more of a "human" experience.
If you don't already have one, start a holiday channel on Slack or whichever messaging platform your company uses. Encourage employees to share holiday pictures, fun anecdotes, family traditions, recipes, music playlists, or holiday activity ideas. You'll be surprised how many people are eager to share their favorite holiday experiences with their teammates.
Still don't have your remote work team?
When we work visually in different parts of the world, these things make the difference in teamwork. Do you want to know more about how to hire remote people from other countries?  Contact us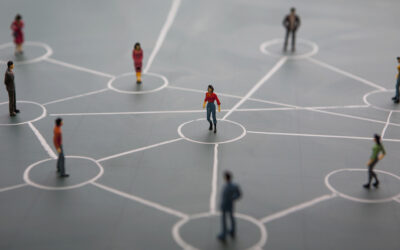 Connecting with people is one of the best ways to get new clients and become a good leader. Make 'networking' one of the goals for next year's team and you will have a much better chance of success than if you don't.